After several meetings with their representatives during the month of November, Lizarte has reached a cooperation agreement with the purchasing group, TEMOT INTERNATIONAL.
This agreement, signed by Fotios Katsardis, president of the group, and Oscar Huarte, manager of Lizarte, makes effective the certification of Lizarte as "Temot International listed supplier" since 1 January.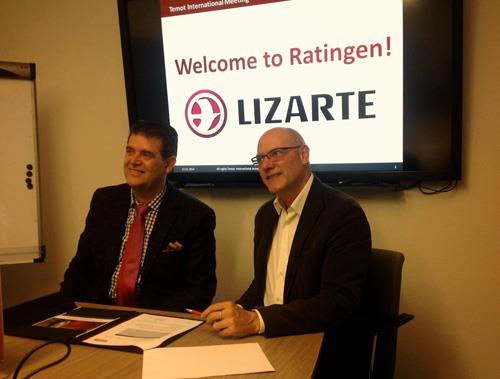 TEMOT International is a strategic organisation with a bright future and belonging to the automotive aftermarket industry.  It was founded in 1994 by five shareholders in Germany and, since then, it has been in continuous expansion.
Today, the organisation consists of 44 shareholders who operate as distributors in almost all major European countries, as well as Israel, countries in North America, Central America, South America (Brazil), South Africa, Namibia and the Caucasus region.
They all represent some of the most representative companies in the automotive aftermarket industry in their geographic areas:
In 2013 and 2014, the company grew by an average of 37% and produced a total turnover of approximately 7 billion Euros, which include all activities. 25,000 jobs have been created in total between all the companies combined, with about 15,500 associated workshops.
This agreement entails a very strong geographic diversification for Lizarte, thanks to the first certification as an International listed supplier.