Between November 13 and 16, the IAPEX 2017 fair took place in Iran.
Iran ranks number 15 in terms of car production worldwide, and number one in the Middle East.
According to an automotive study by Roland Berger Consulting, car sales in Iran will double to 1.8 million vehicles by 2020, so it has great potential in terms of vehicle ownership.
Lizarte, attended as exhibitor represented by our distributor FRIOMA. As a distributor of this product in Iran, he was promoting the suspension spheres.
After the end of the fair Alireza, manager of Frioma, conveys to us that they were satisfied with the results obtained, thanks to a good number of new contacts and to have had the possibility of receiving at a common meeting point their current customers.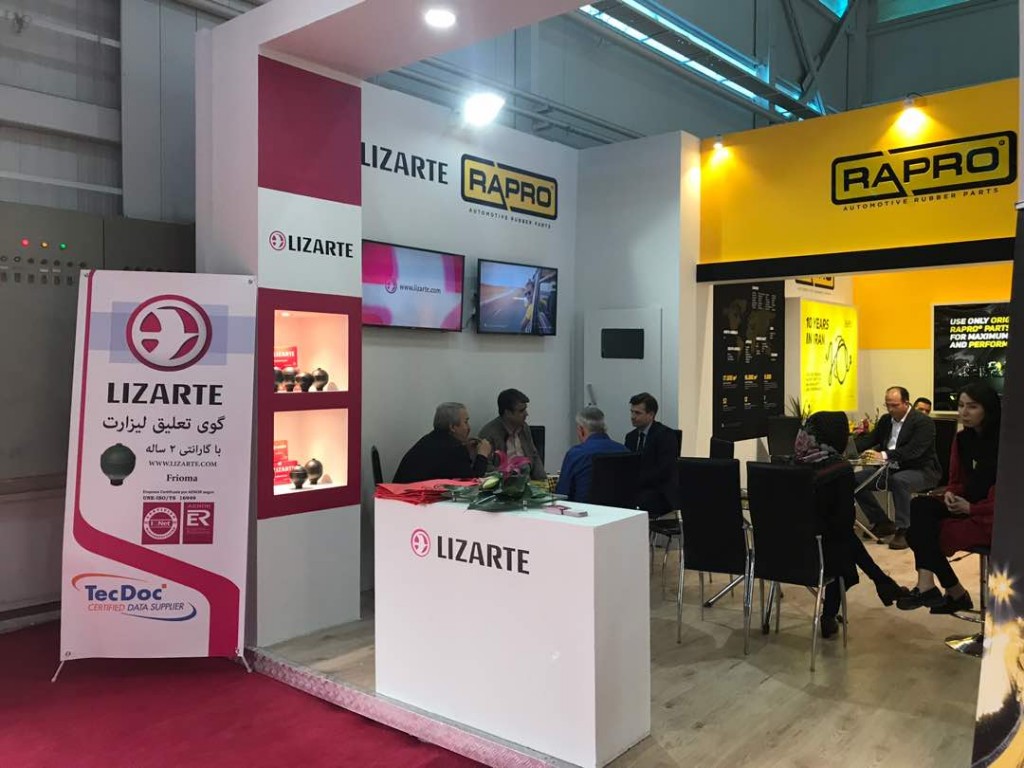 The IAPEX 2017 fair in numbers:
IAPEX, is the most important fair in the automotive sector in Iran and the Middle East. The Iranian auto industry is the second largest sector in the country after oil and gas, accounting for more than 10 percent of GDP.
The 12th edition of this annual frequency fair took place between November 13 and 16 in Tehran, capital of the country, in the "Tehran International Fairground".
With an area of ​​more than 35,000m2, the site has hosted almost a thousand exhibitors from 26 countries, representing almost 50% of foreign exhibitors.